Festive Trips Around the Globe
As we're approaching the most wonderful time of the year, I couldn't resist sharing a variety of worldwide adventures to add to your wish list. These destinations are sure to inspire your next festive getaway, whether it's among the heights of Peru, the artisan markets of Europe or the rustic charm of New England. Let me know which region inspires you most, and we'll curate a trip that reflects your curiosities.
Here's to the holidays,
Duncan Greenfield-Turk, VCTA
MOVED BY PERU: JOURNEY THROUGH UNRIVALLED BEAUTY WITH BELMOND
A collection of iconic hotels, trains and river cruises, Belmond offers a worldwide compilation of experiences waiting to be explored. Culture, well-being and cuisine take centre stage in Belmond's adventures and destinations, including one of my favourite festive destinations: Peru.
Travel experiences in this spectacular country include six hotels, two trains and countless bespoke excursions. Sanctuary Lodge is uniquely positioned adjacent to Machu Picchu; this location can be reached on a scenic and convivial journey aboard the Hiram Bingham train. Immersion in nature awaits at Rio Sagrado in the beautiful Sacred Valley. High above in Cusco, sister hotels Monasterio and Palacio Nazarenas sit atop ancient Inca ruins. Andean Explorer, a Belmond train, will take you on awe-inspiring journeys to Lake Titicaca and Arequipa. Or, choose a dreamlike escape to Las Casitas in the Colca Canyon.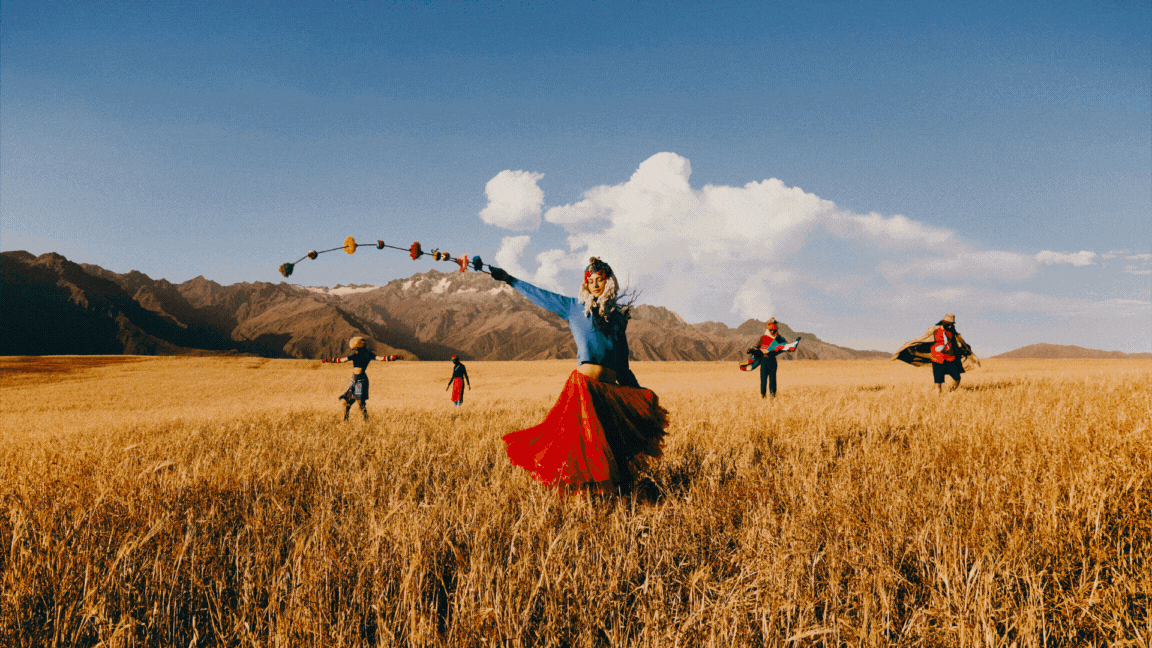 'TIS THE SEASON: EXPERIENCE THE MAGIC OF EUROPE'S MARKETS
Festive season is just around the corner, but it's not too late to plan a yuletide visit to see several of Europe's holiday markets. Rooted in art and tradition, and overflowing with storybook charm, these festive bazaars draw travelers from around the world to experience the cobblestone streets, twinkling lights, handmade gifts and gourmet delights.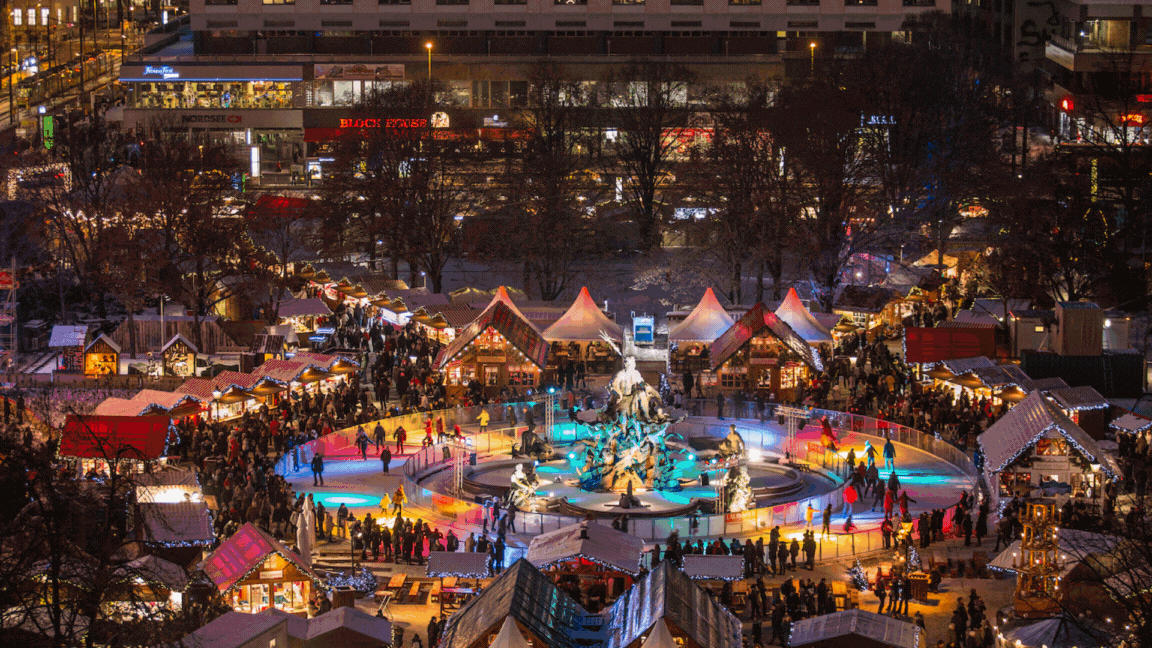 BERLIN, GERMANY
Escape to Germany's capital where renowned Christmas markets dazzle with gourmet treats, unique specialities and upscale crafts, ensuring you'll find the perfect gifts for your loved ones back home. With more than 70 markets during the festive season, Berlin buzzes with activity in the winter months. Wander the intimate and high-end Gendarmenmarkt/Bebelplatz Christmas Market (Nov. 27-Dec. 31, 2023) for one-of-a-kind art and culinary delights prepared by Michelin-starred chefs or spend an afternoon at the Charlottenburg Palace Christmas Market (Nov. 27-Dec. 31, 2023), where the opulent setting hosts more than 250 stalls featuring handcrafted gifts and German Christmas sweets.
Where to stay: Chateau Royal
This boutique hotel in the heart of Berlin impresses with its blend of art, design and historic flair. Its central location is ideal for exploration, as it's within walking distance of the Brandenburg Gate, Museum Island and the Gendarmenmarkt/Bebelplatz Christmas Market.
SALZBURG, AUSTRIA
With the snow-covered Alps as the backdrop, it's easy to feel the holiday spirit at the Salzburg Christkindlmarkt (Nov. 23, 2023-Jan. 1, 2024) in Old Town's picturesque Cathedral Square. Wander past the more than 100 market stalls that showcase Austrian handicrafts, crystal ornaments, traditional Christmas décor and gifts for everyone on your list. Sample local culinary delights like roasted chestnuts, fine chocolates and traditional Austrian pastries and sip on mulled wine while listening to live classical music in the heart of Mozart's birthplace.
Where to stay: Hotel Sacher Salzburg
Book your stay at Salzburg's most famous luxury hotel, where you'll feel like royalty while being treated like family. Overlooking the magical scenery of the city's Old Town and near the banks of the Salzach River, this property offers stunning views paired with rich history and hospitality.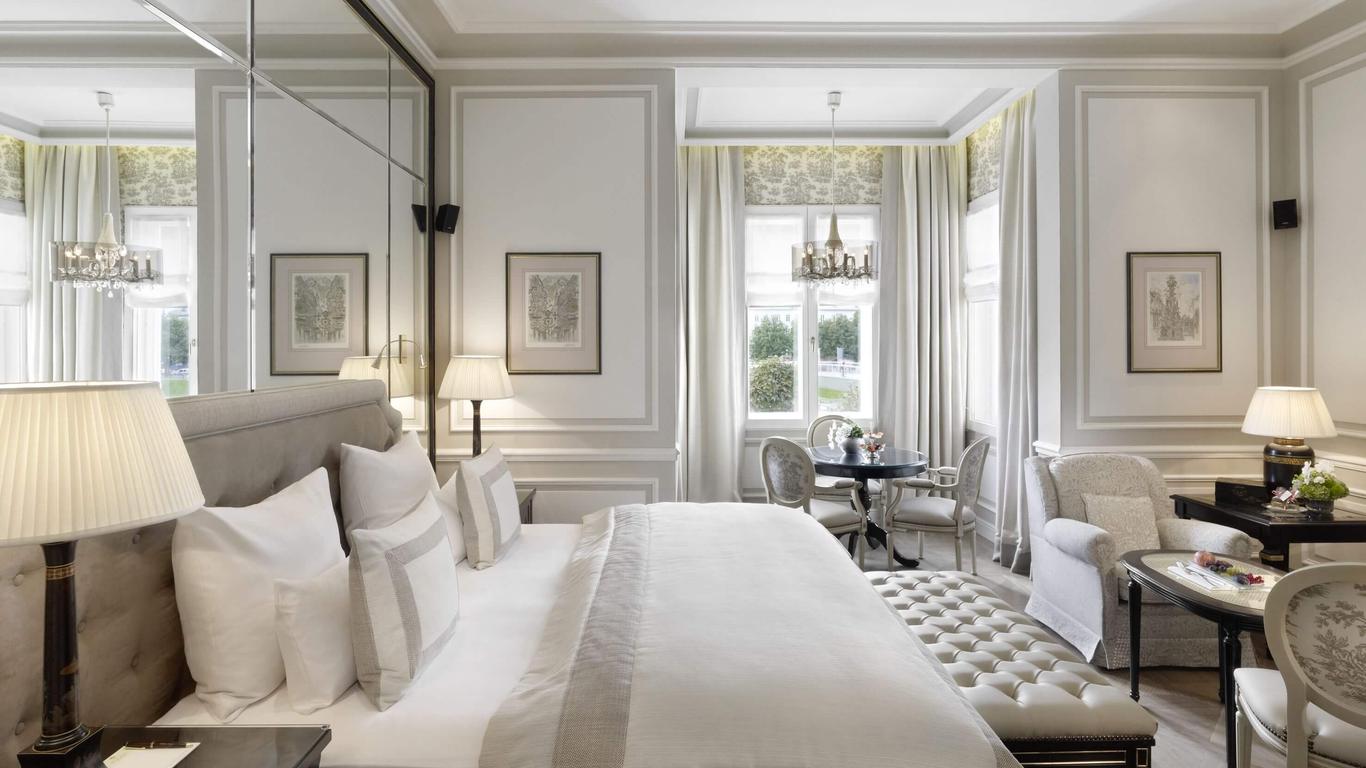 STRASBOURG, FRANCE
Nestled in the heart of the picturesque Alsace region, the centuries-old Christkindelsmärik (Nov. 24-Dec. 24, 2023) exudes enchantment and wonder. The city of Strasbourg, dubbed "the capital of Christmas," lives up to its moniker with its festive facades, sparking shop windows, 30-meter decorated Christmas tree, and hundreds of merchants and craftspeople spread throughout the city centre. Listen as Christmas carols ring out from the churches and breathe in the aroma of cinnamon and spices while browsing more than 300 chalets filled with unique handcrafted gifts.
Where to stay: Brenners Park Hotel & Spa, Baden-Baden, Germany
Located near the border of Germany and France, this luxury property is an ideal home base for exploring multiple holiday markets. After embarking on a day trip to Strasbourg, venture out of the hotel on foot to experience the Baden-Baden Christmas Market (Nov. 23, 2023-Jan. 6, 2024) in a fairytale setting framed by the Black Forest.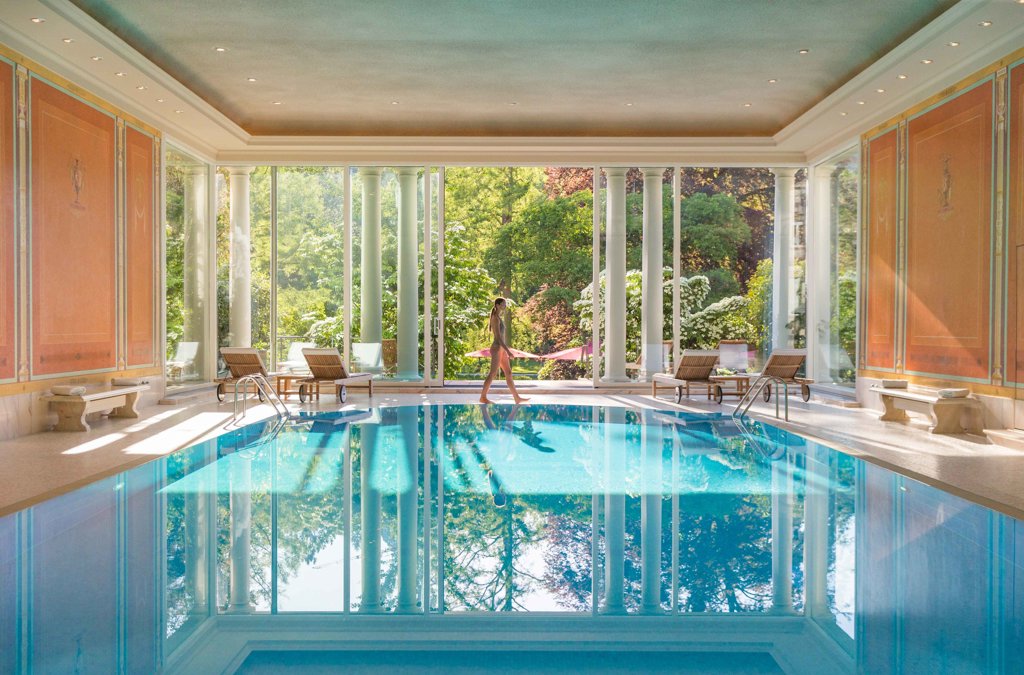 BASEL, SWITZERLAND
Nestled within the backdrop of the city's medieval architecture and the stunning Rhine River, Basler Weihnachtsmarkt (Nov. 23-Dec. 22, 2023) is considered one of the prettiest and largest Christmas markets in Switzerland. Take in the festively decorated Old Town at the market's two locations on Barfüsserplatz and Münsterplatz, collectively featuring more than 150 beautifully decorated wooden stalls where you'll find a wide range of gifts and crafts. Culinary delicacies abound with waffles, mulled wine and genuine Basel jäckerli (gingerbread).
Where to stay: Grand Hotel Les Trois Rois
With a history dating to the 17th century, this iconic hotel offers a blend of timeless elegance and modern sophistication. You'll be treated to sumptuously appointed rooms, gourmet dining, and breathtaking views of the river and Old Town, making this the perfect home base for your Swiss Christmas experience.
BRUSSELS, BELGIUM
A winter wonderland awaits in Belgium's capital, where the Brussels Christmas Market, known as "Plaisirs d'Hiver" or "Winter Wonders" is alive with holiday cheer. Set against Brussels' historic city centre, the market hosts more than 200 festive chalets offering a wide range of goods, including handcrafted gifts, ornaments, jewellery and clothing. Indulge in the market's gastronomic goodies by treating yourself to Belgian waffles and chocolates or traditional Belgian frites (fries) and sausages, while warming up with mulled wine, hot chocolate or Belgian beer.
Where to stay: Hotel Amigo, A Rocco Forte Hotel
Found in the heart of Brussels, this luxury hotel blends art, culture, heritage and creativity, offering top-notch hospitality for the perfect home away from home. Located just minutes from the Christmas market, this property is the ideal choice for exploring the vibrant capital of Europe.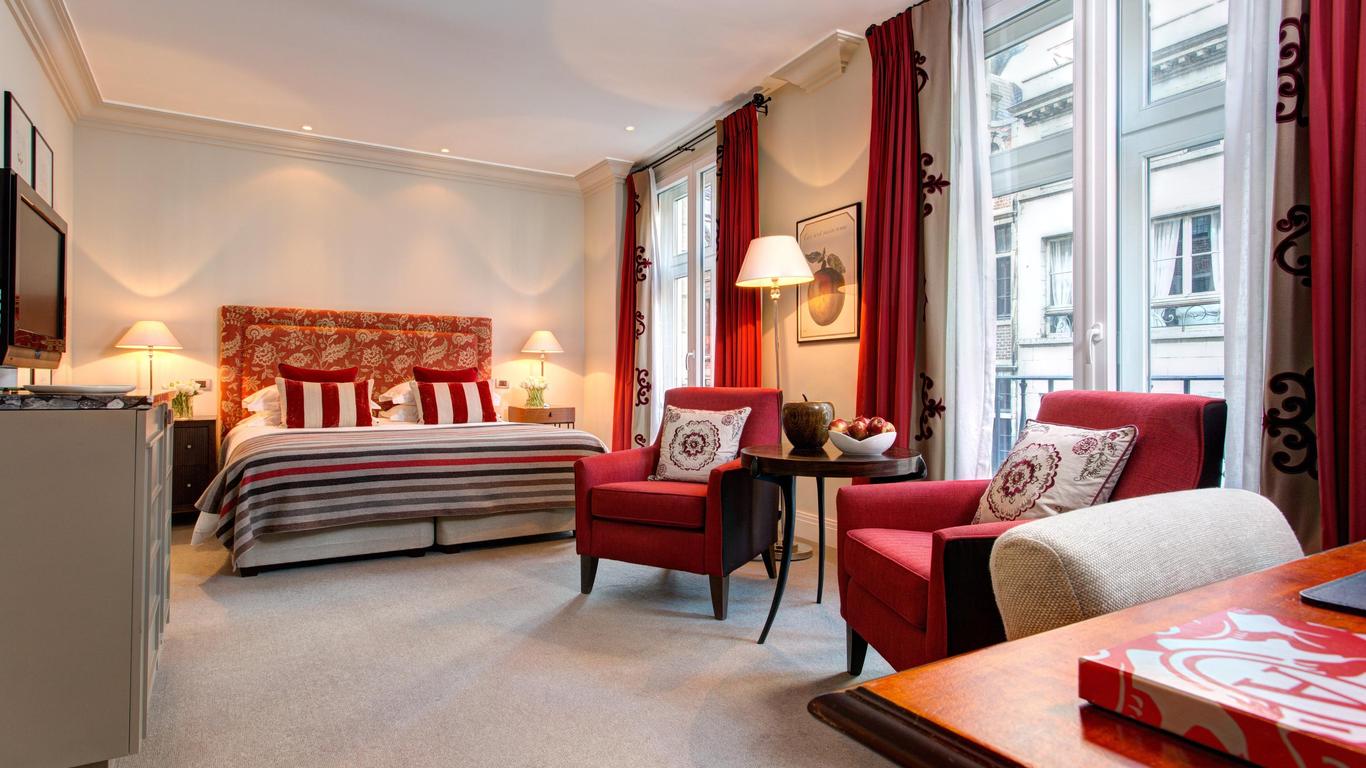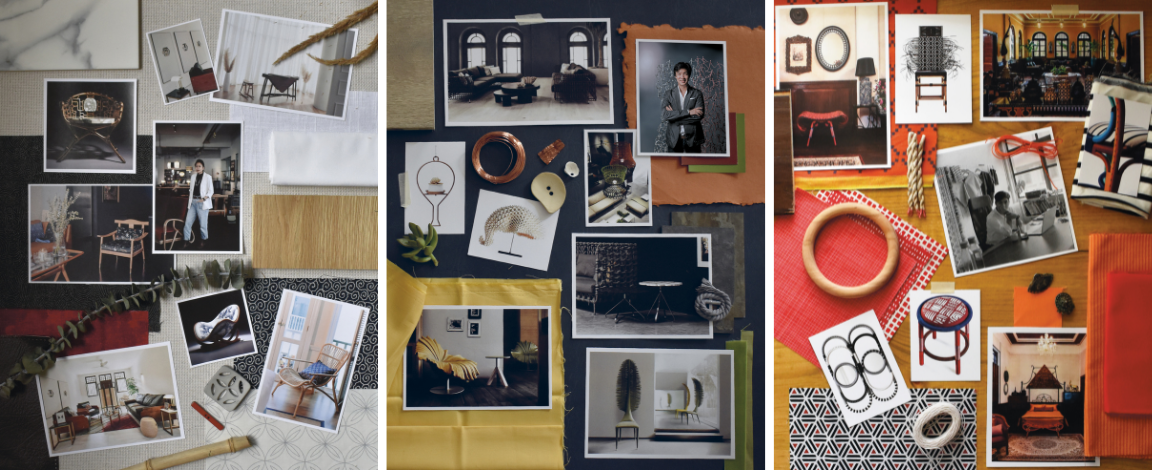 BRING IT HOME: GIFTS THAT SPARK NEW AESTHETICS
Travel inspires our tastes in interior design, and that extends into how we shop for loved ones. With this in mind, OLTRE Magazine curated mood boards that introduce three designers every traveller should be on the lookout for when visiting Thailand, the Philippines and Singapore. Whether you're shopping for a naturalist, traditionalist or romantic, these designs may inspire you to ship some unique accent pieces back home — or some furniture pieces for yourself.
For a tailored travel experience, plan your upcoming trip with us today. With over 25 years of experience in luxury travel, we offer our clients insights and personally curated itineraries that take the stress out of travel, allowing more time to decompress and discover and explore your chosen destination while you're on the road.