DELECTABLE DESTINATIONS FOR EVERY PALATE
There's no better way to experience a destination than through your sense of taste. From bustling markets to hidden local gems and luxurious dining experiences, I'm sharing something special to offer every palate. And when you decide to turn your foodie dreams into a reality, I'm here to book travel arrangements and dining reservations every bite of the way.
To your next gourmet escape,
Duncan Greenfield-Turk, VCTA
CALLING ALL FOODIES
FIVE CITIES RICH WITH FLAVOR AND FLAIR
If you share my passion for exploring new destinations through their culinary scenes, you're in for a treat. I've curated a selection of cities that are perfect for sampling unique, local flavors that ignite cultural immersion. When we book your next trip to one of these destinations, be sure to pack your appetite.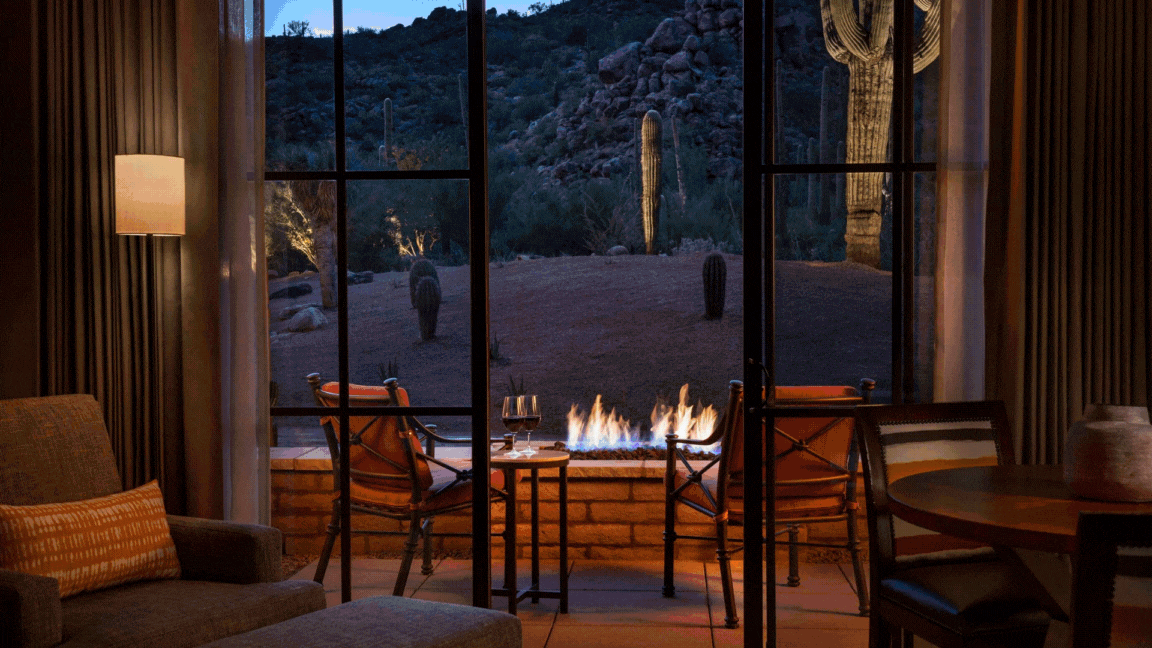 TUCSON, ARIZONA
Nestled in the heart of the picturesque Sonoran Desert, Tucson's farm-to-table food scene is a seamless combination of Mexican, Native American and Spanish flavours — all of which can be savoured against the backdrop of the stunning desert landscape. Bite into the iconic Sonoran hot dog, stroll while sampling authentic Mexican street foods, experience gourmet Southwestern fusion dishes paired with fine wines at upscale dining establishments, and sip a prickly pear margarita as the sun sets over the desert.
Where to stay: The Ritz Carlton, Dove Mountain — Located on the outskirts of Tucson in Marana, this luxury resort is nestled in the high Sonoran Desert against the Tortolita Mountains and features richly appointed accommodations in a striking canyon setting. The resort is a true culinary destination in itself, offering five indoor and outdoor dining options to choose from.
BOLOGNA, ITALY
This gastronomic haven in northern Italy calls for your biggest appetite. Try signature dishes like Tagliatelle al Ragù, (silky ribbons of handmade pasta adorned with the city's iconic meat sauce), Tortellini en Brodo (delicate pasta parcels in a savory broth), and Mortadella (the refined ancestor of bologna sausage). With an array of upscale dining establishments — including Michelin-starred restaurants — and the more relaxed atmospheres of traditional osterias and trattorias, Bologna is a hot spot for luxury and charm.
Where to stay: Grand Hotel Majestic "già Baglioni" — Located in the heart of the city in a historical, 18-century Palazzo, this luxury property blends classic Italian style with elegance and hospitality. Dine at the hotel's I Carracci Restaurant and take in the frescoed ceiling while indulging in the region's traditional recipes infused with a touch of creative flair.
PARIS, FRANCE
Renowned worldwide for its culinary excellence, Paris is a legendary destination brimming with iconic sights and an unparalleled food scene. Sample Parisian favourites like delectable croissants, crispy baguettes, street-side crepes and buttery escargot; or reserve a table at one of the nearly 200 Michelin-starred restaurants in the city. Those visiting the architecturally divine Eiffel Tower can take in panoramic views and dine at the Michelin-starred Le Jules Verne restaurant.
Where to stay: Le Bristol Paris — With opulent rooms and impeccable service, Le Bristol Paris embodies the epitome of Parisian elegance and hospitality. Nestled in the heart of the city's fashion and arts district, this luxury property is home to two Michelin-starred restaurants.
CHICAGO, ILLINOIS
This epicurean paradise on the shores of Lake Michigan brims with cultural dishes. Settle into an upscale steakhouse or innovative fine dining establishment, grab a slice (or two) of the city's famous deep-dish pizza, or explore the flavours of the city's ethnic neighbourhoods. In the evening, head to an upscale rooftop bar to sip a cocktail while taking in the skyline. When touring the city, grab Chicago-style hot dogs or gourmet street food from a food truck, and don't miss a stop at a bustling food hall.
Where to stay: The Peninsula Chicago — This five-star property is an urban retreat in the heart of downtown Chicago, offering elegant rooms and impeccable service. Sophistication and comfort collide here, where you can relax at the world-class spa and indulge in gourmet dining, all while taking in the stunning city views.
MADRID, SPAIN
The vibrant Spanish capital of Madrid is celebrated for its gastronomic diversity and offers the perfect juxtaposition of old and new; some restaurants push creative boundaries while others stay true to tradition. Take a seat at Botin, the world's oldest restaurant (established in 1725) and savour its specialities like cochinillo asado (roast suckling pig) or cordero asado (roast lamb). For more traditional fare, explore the historic Mercado de San Miguel, a gourmet food market with features like Iberian ham, tapas, and artisanal cheeses.
Where to stay: Gran Hotel Inglés — As the oldest luxury hotel in Madrid, this boutique property blends timeless elegance with modern comfort. This oasis of 1920s splendour is located in the city's most vibrant and authentic location: the Barrio de las Letras (Literary Quarter). After a day of exploring, cosy up at LobByto for tapas and signature cocktails.
TRIP-WORTHY RESTAURANTS TO OBSESS OVER
Your next vacation includes the opportunity to try the best version of almost anything you want to eat. That said, you need to know where to go to experience the crème de la crème of your favorite dishes. Whether it's a ceviche shack in the Phillippines or a French bistro in Toronto, do not sleep on your meal plans. Reach out soon; I'd love to tell you more about these delectable restaurant openings and how to reserve your seat.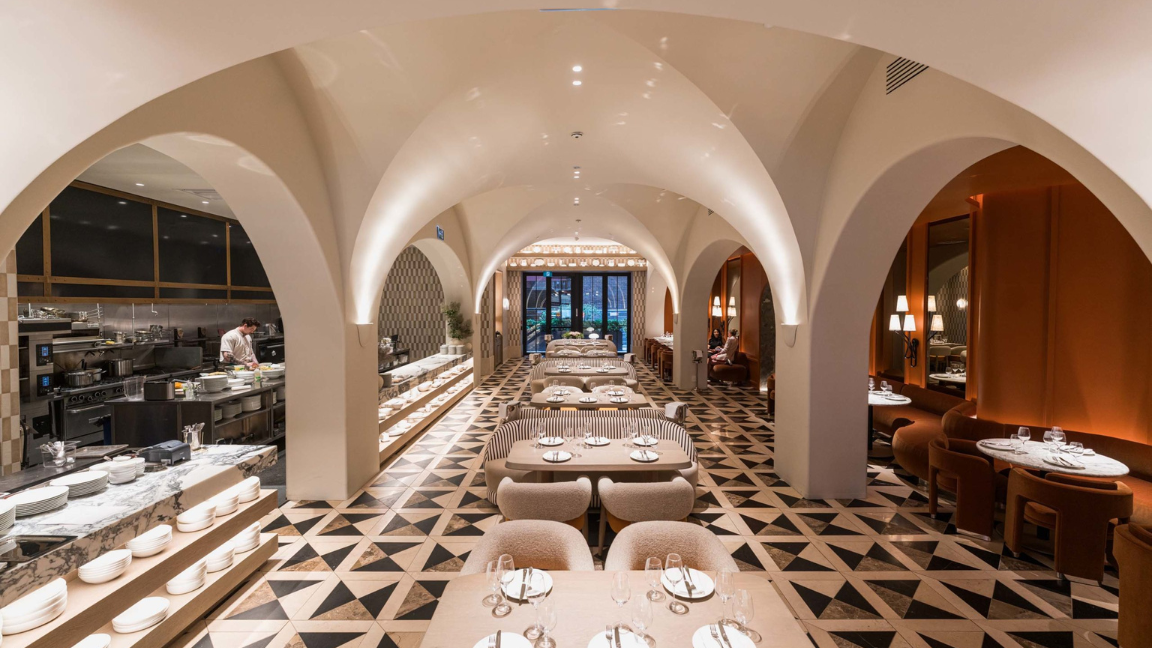 With over 25 years of experience in luxury travel, we offer our clients insights and personally curated itineraries that take the stress out of travel, allowing more time to decompress and discover and explore your chosen destination while you're on the road. For a tailored travel experience, 
plan your upcoming trip
with us today.