CHARMING FALL DESTINATIONS FOR A RELAXING GETAWAY
As the leaves begin to change and the air turns crisp, I invite you to explore these relaxing fall destinations across the U.S. and Europe where you can embrace every allure of autumn — or soak up every peaceful moment in the rolling English countryside. And when you book your next trip with me, I can offer exclusive benefits found nowhere else.
To recharging this fall,
Duncan Greenfield-Turk, VCTA
HERE'S TO THE PERFECT AUTUMN GETAWAY
From outdoor adventures amid fiery red foliage to spiced confections served fireside, autumn is a beloved travel season for good reason. I've curated a selection of cosy destinations where it's fitting to raise a glass with loved ones, whether it's cider or mulled wine. When you book one of these five properties with me, you will receive complimentary breakfast, early check-in and late check-out, and an upgrade at the time of check-in, subject to availability. Reach out soon to book your escape.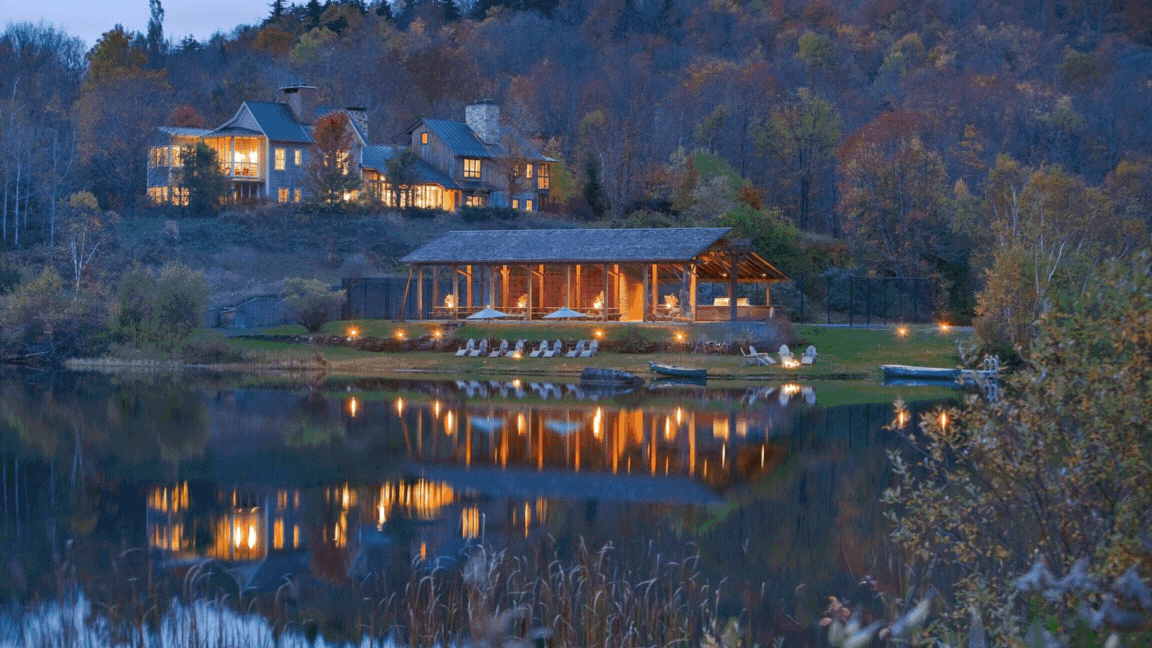 TWIN FARMS
Barnard, Vermont
Private or social, active or restful, lavish or soulful — every detail at Twin Farms is personalized, so your trip comes together exactly as you wish. Nestled in 300 acres of pristine Vermont countryside, you'll enjoy one of 20 individually designed cottages and suites. Enjoy delectable meals in the dining room, private dinners à deux in your room or intimate picnics deep under the colourful forest canopy.
THE INN AT MATTEI'S TAVERN
Los Olivos, California
A popular stagecoach stop during California's Gold Rush, to its years a surreptitious hangout through Prohibition, The Inn at Mattei's Tavern has long held a fabled place in Central Coast lore. Here, you can explore the Santa Ynez Valley's award-winning vineyards and admired horse ranches, then unwind in reimagined guestrooms and cottage-style accommodations nestled among acres of old-growth palm trees.
FOUR SEASONS RESORT AND RESIDENCES NAPA VALLEY
Calistoga, California
In the food and wine capital of North America, a one-of-a-kind wine country resort is set within a world-class vineyard. At Four Seasons Resort and Residences Napa Valley, you'll discover holistic spa rituals, thoughtfully personalized service and innovative cuisine. Three exquisite restaurants range from seasonally driven fine dining with Northern California ingredients to traditional Mexican cuisine served poolside.
ADARE MANOR
Limerick, Ireland
Built in 1832, in the heart of picturesque County Limerick on the Wild Atlantic Way, Adare Manor has a charming way of welcoming you to its restored legacy. The personalised, intimate service centres around your experience of belonging. Renovations and expansions include a new bedroom wing, a cinema and luxurious 2–4 bedroom lodges for longer stays. The property's 840 acres offer an array of activities, like an 18-hole golf course, a luxurious spa, indoor paddle tennis, fishing, falconry, archery, clay pigeon shooting and more.
OCTANT DOURO
Castelo Paiva, Portugal
On the banks of Castelo de Paiva, unwind where experiences are based on the most genuine Douro traditions. The land surrounding Octant Douro recreates the terraces that have shaped this region for centuries, and it's where the history of northern Portugal has its roots. Along the river, enjoy crisp evening walks or boat trips to the romantic Ilha dos Amores, meaning Lovers' Island. The heated indoor pool and spa is the perfect remedy for warming up on a cooler autumn day.
With over 25 years of experience in luxury travel, we offer our clients insights and personally curated itineraries that take the stress out of travel, allowing more time to decompress and discover and explore your chosen destination while you're on the road. For a tailored travel experience, plan your upcoming trip with us today.