EXPERIENCE TRENDING DESTINATIONS ACROSS ENGLAND, PORTUGAL AND THE MEDITERRANEAN
Summertime is officially here, and trending destinations like England, Portugal and the Mediterranean are continuingly growing in popularity for their picturesque views and relaxed vibes. Take an insider's glimpse (or listen, rather) with the below playlist; it'll transport you to a glamorous lounge in London. I'm also sharing hotels and resorts — and even a museum — where you can relish in the beauty and culture of Europe. Martinis, anyone?
To sparking your next travel story,
Duncan Greenfield-Turk, VCTA
SOUND BAR: MEET THE VIBE MASTERS OF THE DORCHESTER
Vesper Bar at The Dorchester, which opened earlier this year in London, pays homage to the Vesper martini of James Bond fame. The charming lounge and its 1930s-inspired décor was designed in tribute to the hotel's numerous connections to Bond films, as well as the late author Ian Fleming himself, who was a regular.
When you hear OLTRE magazine's debut soundtrack by The Dorchester's legendary barman Scott Garvin, in collaboration with Molto Music Group, you'll be transported to an era of retro jazz, funk and soul. Take a listen and let me know what you think.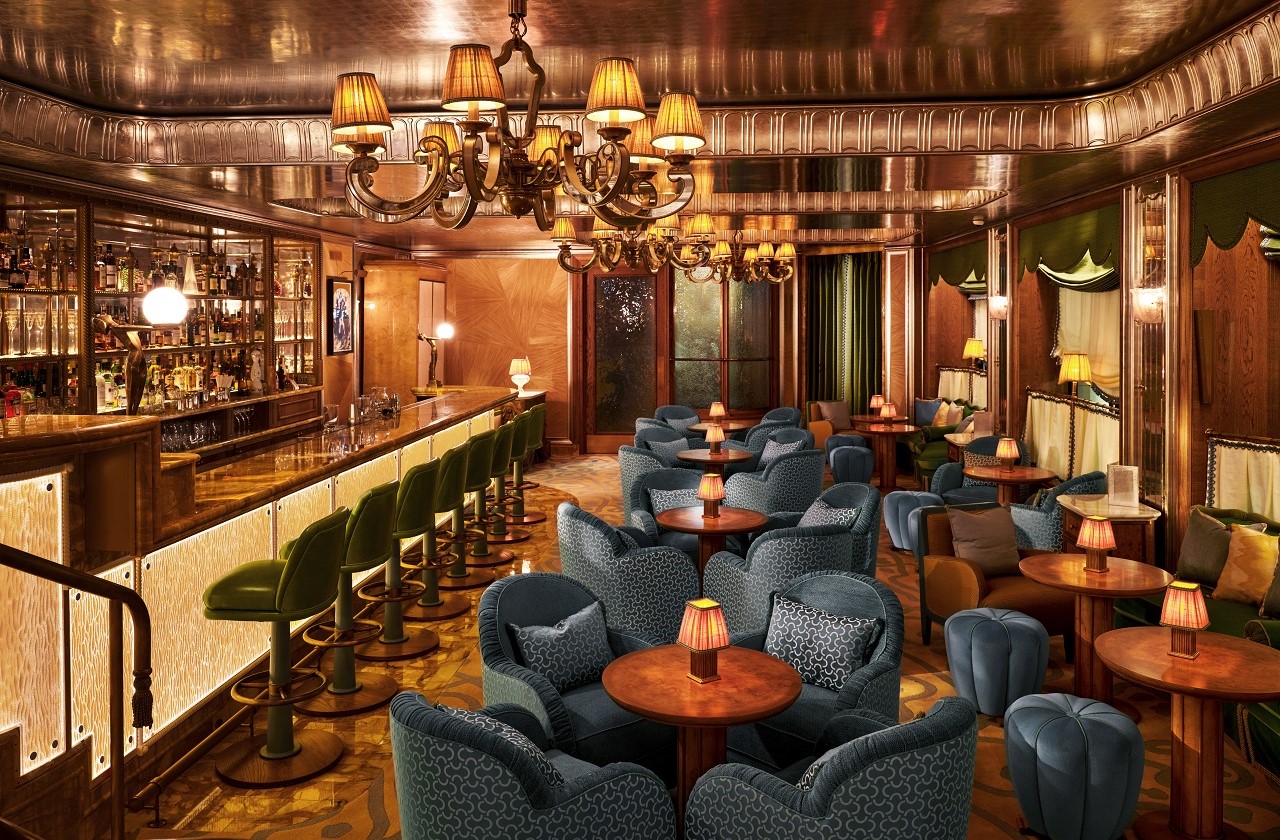 EUROPEAN GETAWAYS TO SOAK UP THE SUMMER
Just thinking about a getaway to Europe's coastal countries brings fresh seafood, sun-kissed beaches and fascinating history to mind. From the flourishing vineyards of Portugal to the glistening lakes of Italy, take your summer travels to the next level with five of my top trending Mediterranean destinations. When you book your next trip with me, you'll receive exclusive benefits found nowhere else.
GRAND HOTEL SON NET | MALLORCA, SPAIN
EXPERIENCE ISLAND LIVING | Son Net history dates to 1672 in western Mallorca, the largest of the Balearic Islands. Now an elegant retreat, Son Net juxtaposes palatial architecture with breathtaking views right at the foot of Serra de Tramuntana and less than 20 minutes from Palma.
HECKFIELD PLACE | HOOK, HAMPSHIRE, ENGLAND
STROLL THE ENGLISH COUNTRYSIDE | If the Hampshire meadows are calling your name, Heckfield Place may be just the haven for you. Less than an hour from London, Heckfield Place takes us from the hustle and bustle to its grounding roots, beginning with its biodynamic Home Farm.
PASSALACQUA | MOLTRASIO, ITALY
DISCOVER THE BEAUTY OF LAKE COMO | Passalacqua has been lovingly transformed into an immaculate hotel, but it was formerly a private home built in 1787. Each of the 24 unique accommodations embodies the enviable lakeside lifestyle that has made Lake Como so beloved through the ages.
AIRELLES GORDES | GORDES, FRANCE
LIVE OUT YOUR OWN FAIRYTALE | Your favourite medieval fairytales come to life at Airelles Gordes, an idyllic gem in Provence. This 18th-century hotel is home to more than 2,000 paintings, and features period furniture and antiques sourced from the most prestigious dealers of France.
SÃO LOURENÇO DO BARROCAL | MONSARAZ, PORTUGAL
UNWIND AT A SPRAWLING VINEYARD | In Alentejo, vast landscapes sweep you away amid ancient holm oaks, olive groves and vineyards. The São Lourenço do Barrocal estate has been in the same family for more than 200 years, and the farms' star product here is wine, sustainably pioneered since 1820.
INSIDER TIP: ITALY'S MUST-VISIT MODERN ART MUSEUM
Collezione Maramotti Museum in Reggio Emilia, Italy, isn't promoted outside of art circles, but vacationers who stumble upon it always end up sharing the discovery with friends. I've heard some visitors say it's the best modern art museum in Europe.
From the 1960s until his death in 2005, Maramotti collected more than a thousand pieces based on his own personal passion. Roughly half the work was created by Italian artists, including Francesco Clemente, Michelangelo Pistoletto and Claudio Parmiggiani. Learn more in the first edition of OLTRE magazine.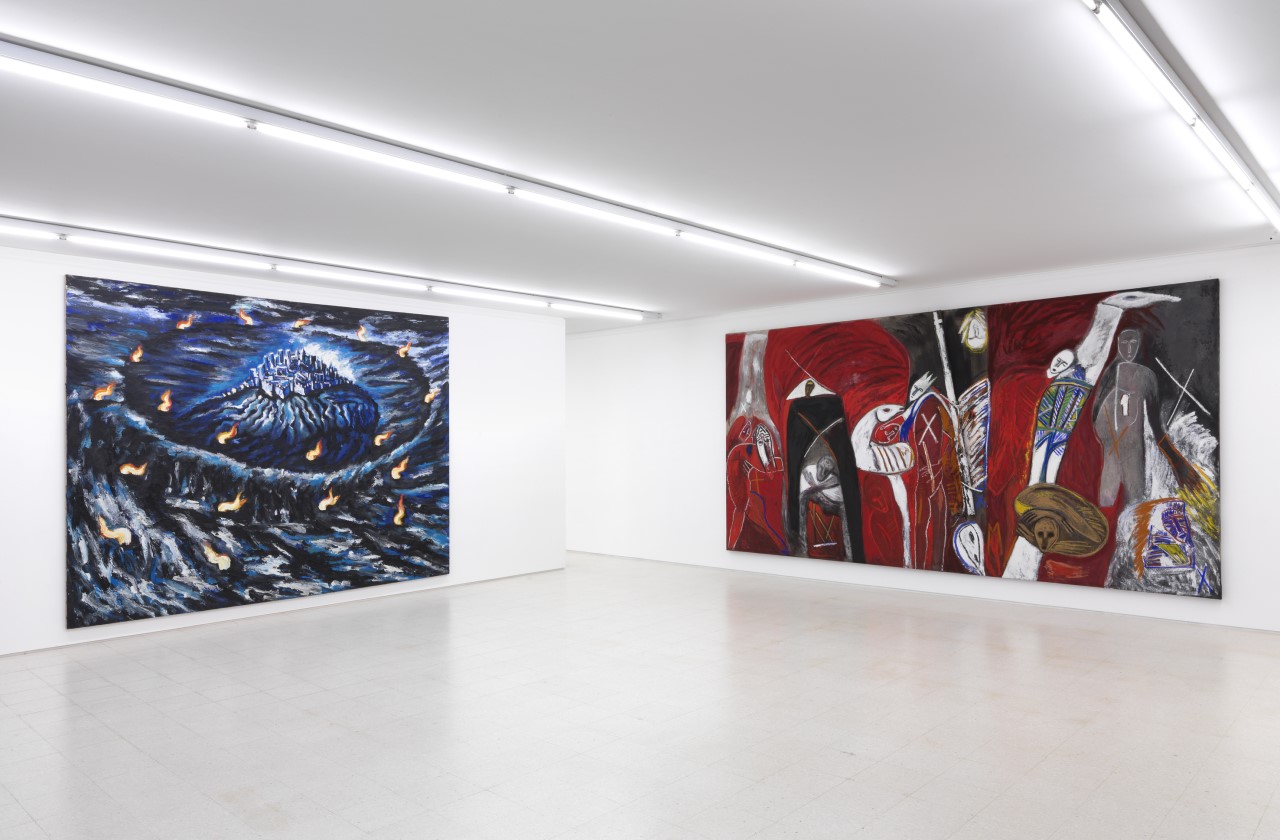 For a tailored travel experience in these or other trending destinations,
plan your next adventure
with us today. With over 25 years of experience in luxury travel, we offer our clients insights and personally curated itineraries that take the stress out of travel, allowing more time to decompress and discover and explore your chosen destination while you're on the road. Get in touch by completing the form below or why not just give me a call, go on let's get the conversation started!