A city of extraordinary cultural and historical wealth, York has lost little of its pre-industrial lustre, proudly displays its medieval history like no other city in northern England. Explore our insider's guide for everything you need to know about travelling to York.
At York's heart lies the awe-inspiring York Minster, a beautiful Gothic cathedral counted amongst the finest in the world. A magnificent circuit of 13th-century walls surround in an almost medieval spider's web of narrow streets and alleyways.
A rich heritages and long history permeate virtually every aspect of this now modern, tourist-oriented city. The myriad of museums, restaurants, cafes and traditional pubs – is a carefully maintained heir to that heritage.
When to Travel
York is ideally positioned in the heart of the country with direct rail links from London, Edinburgh and Manchester. Manchester, Newcastle and Leeds/Bradford airports are all within easy reach and the ports of Hull and Newcastle are both within a two-hour drive. Enjoying the benefits of excellent rail and motorway networks, and direct cycle routes from neighbouring areas, York is undoubtedly one of the most easily accessible cities in the UK and as such getting to York couldn't be simpler.
The best time to visit York in England is from May until September, when the weather is warm and mild with minimal rainfall. Temperatures are at the highest in July (20°C) and are at the lowest is in January (5°C). That said the city and her surrounds have something to offer visitors all year round and exploring them outside of the warmer months is a worthy experience.
Once the headquarters of the North Eastern Railway Company, The Grand York has been exquisitely updated to deliver a chic, contemporary, and luxurious experience suffused with the timeless qualities of the 20th century. Its enchanting Edwardian brick façade of this impressive heritage building fronts a sumptuous subterranean spa with pool and sauna; smart, spacious guest-rooms; splendid fine dining with a local twist; and a bar that pays homage to Old World décor. As Yorkshire's only five-star hotel, a stay here is as exclusive as it is memorable.
Where to Dine & Drink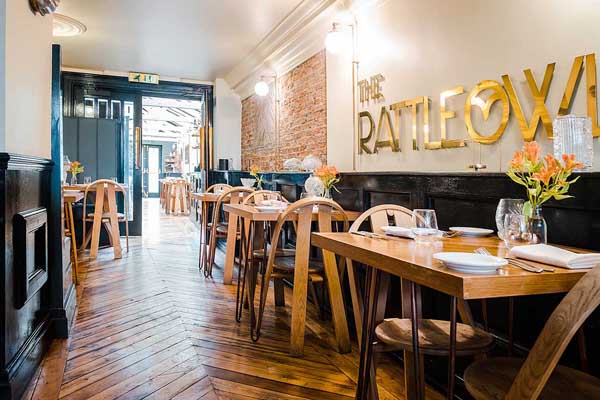 Skosh
, a bespoke dining room with an open concept kitchen designed specifically to create a unique experience, in which to enjoy uncomplicated, yet refined dishes in a comfortable and informal manner.
Rattle Owl
, Clarrie O'Callaghan's
"under-the-radar"
venue in a
"lovely historic space"
on Micklegate is a showcase for Tom Heywood's
"inventive, brilliantly executed cooking"
Partisan
, York's renowned independent coffee shop, is a vibrant all-day dining hot spot situated on Micklegate.
Betty's
, an icon that has been making a splash since 1936 with its beautiful interiors inspired by the Queen Mary. No visit to York would be complete without a trip to the famous Café Tea Rooms.
Mannion & Co
, is a relaxed rustic-chic cafe and deli dishing up French and Italian-style food and freshly-baked bread.
Pairings Wine Bar
, which is run by two sisters, dishes up some of the best charcuterie and wine pairings to be found.
A few additions to the fabulous dining scene are Forest on Low Petergate, Phranakhon Thai Tapas on Grape Lane and Delrios on Blossom Street.
What Not to Miss
Yorkshire Museum and Gardens...
York's Chocolate Story...
When you work with a @luxurylondonguy Virtuoso travel advisor, not only will you gain access to deep travel expertise, you'll also discover a specialist in you. Someone who knows your passions. Your unique style. And your dreams. As a specialist in you, our advisors are uniquely qualified to design the most fulfilling experiences with many lasting memories.
For a tailored experience that showcases the best York has to offer, plan your upcoming trip with @luxurylondonguy today. With over 20 years of experience in luxury hospitality, we offer our clients insights and personally curated itineraries that take the stress out of travel, allowing more time to decompress and discover and explore your chosen destination while you're on the road.